Shahbaz Anjum
Shahbaz is located in Mississauga, Ontario, Canada and comes with 22+ years of experience in IT, BPO and Finance. Shahbaz has led the operations of a software company for 7 years followed by 15 years in Finance and Operations BPO for Hewlett Packard (HP) and Hewlett Packard Enterprise (HPE). Apart from leading the FP&A team for HPE, Shahbaz has successfully led transition of multiple BPO processes from Americas to HP's/HPE's multiple offshore locations. During the tenure of his services with HPE, he also acted as Americas Finance Operations head for FP&A processes and handled accounts to the tune of US$ 1.5 billion annual revenue.

As Vice President of Teknokraft, Shahbaz is the key point of contact between clients and the Delivery Team. He looks after the Financial Consultancy Services (Financial Consulting, Finance Transformation, Government Grants and BPO) of Teknokraft.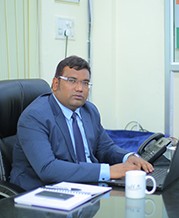 Shaz Iqbal
Shaz is a young entrepreneur with over a decade's experience in Service Industry. An Electronic Engineer by profession with MBA in Marketing and Finance, he has handled portfolios in Marketing, Operations and Finance in Fortune 500 companies. As an experienced professional, he believes in striking a balance between young talent and experienced veterans to bring out optimal productivity and quality deliverables. As a mentor, he believes in allowing independence to his team so that they are motivated and come out with creativity in improving processes and quality of deliverables.

As Vice President of Teknokraft, Shaz looks after day-to-day Operations of the company and helps in market research activities for clients. He also looks after the Digital Services wing of Teknokraft covering Website Development and Digital Marketing.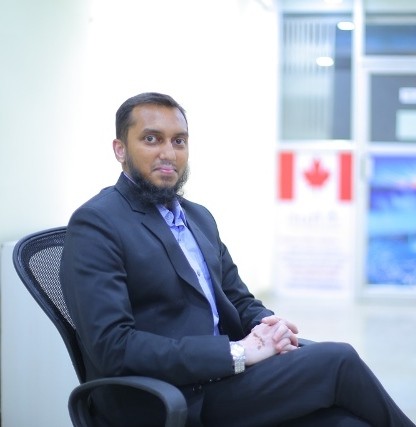 Arman Ali
Arman comes from a business background dealing with Corporates and SMBs. Along with entrepreneurial skills, he carries an exceptional knowledge and experience in finance and accounting. Coming from an MBA background, he's a veteran in his profession and constantly strives to embed his natural takeaway into his corporate dealings. Arman is a passionate mentor and dedicates a considerable amount of time in mentoring students in the field of Finance and Accounts. He's a visionary who motivates young talents to work independently and come up with new ideas and solutions.

As VP – Finance & Administration of Teknokraft, Arman is responsible for Finance, Administration and HR functions of the Delivery Center.